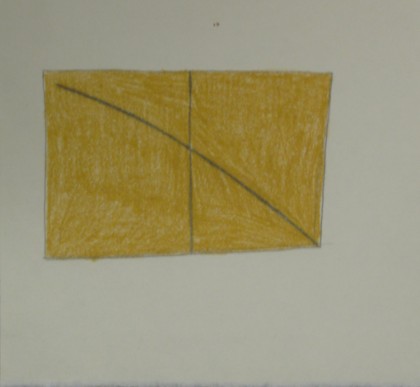 Untitled
Drawing
: color pencil and graphite on paper
sheet: 5 1/2 x 6 inches (14 x 15.2 cm.)
Date: 1978
Mangold has been a major figure in the investigation of geometric abstraction since the 1960s. He helped deliver the first Sol LeWitt sculpture to the Vogel's apartment in 1965, and became one of the Vogel's first "artist-friends." That same year, The Jewish Museum in New York organized the first major exhibition of minimal art, and included the work of Robert Mangold. His works, which often refer to architecture elements, are comprised of simple shapes and lines, put together in a complex way.
Institution

Huntington Museum of Art


Accession: 2008.10.22

Exhibitions

The Dorothy and Herbert Vogel Collection: Fifty Works for Fifty States. Huntington Museum of Art, Huntington, West Virginia, August 28, 2010 – November 28, 2010.

The information related to this object is presented on behalf of Huntington Museum of Art. Questions or comments?