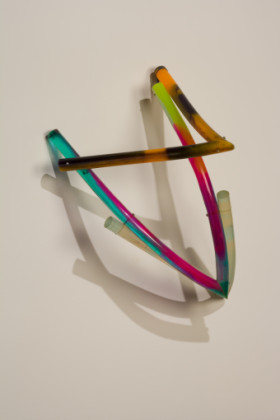 Photo by Lyle Peterzell
Dorothy
Sculpture
: cast polyester cylinders with metal screws
28 x 21 x 17 in.
Arlen became known for her cast-polyester abstractions. She executed a series of glass works in 1983 and then retired from the art world. According to Dorothy Vogel, they purchased this sculpture before it was titled "Dorothy."
Tours

Institution

Exhibitions

The Dorothy and Herbert Vogel Collection: Fifty Works for Fifty States. Huntington Museum of Art, Huntington, West Virginia, August 28, 2010 – November 28, 2010.

The information related to this object is presented on behalf of Huntington Museum of Art. Questions or comments?